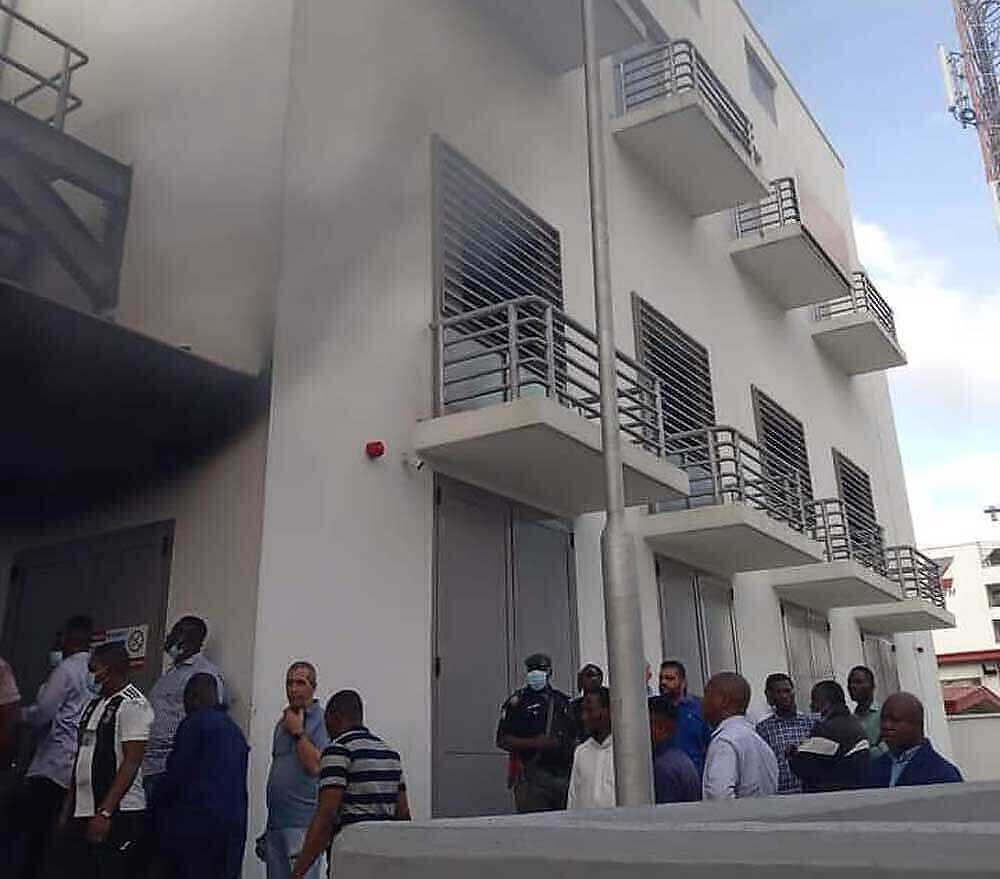 FIRE FIGHTING SYSTEMS – FIRE OUTBREAKS IN COMMERCIAL FACILITIES.
Unquestionably, fire outbreaks are an impediment to any facility's ability to grow economically. This incident typically occurs suddenly and unexpectedly and leaves one with losses or injuries that were not desired. As previously indicated, a fire outbreak can occur whenever a person is on duty in the building or indoors during a meeting without notice.
In the early hours of Wednesday, 4th of May, Zenith Bank Plc's branch on Ajose Adeogun Street on Victoria Island, Lagos, experienced a fire outbreak. This led to an infrastructure outage rendered Millions of customers are being left without service as a result of this disruption. The building block housing the bank's backup power supply is where the fire reportedly originated.
Has your facility examined non-traditional risk exposures? Does it integrate the management of risk and opportunity? These are crucially important inquiries since the facilities are exposed to a wide range of dangers in the increasingly complicated business world of today.
It has been acknowledged a number of times that fire outbreak is not a recent phenomenon and the rate at which this happens in the country is alarming. The issue posed by fire breakouts needs to be properly understood, as all recent events indicate. In the majority of nations, it is not enough to simply plan and build structures; it is also crucial to account for a potential fire outbreak by making sure firefighting equipment is readily available in such facilities and not just available but actively maintained.
Using the accident at Zenith as a case study, the tragedy could have been averted and even contained if a fire alarm system had been working as it should in the facility. With our experience with installing fire fighting and prevention systems for bank facilities, we are well aware that a bank facility like the bank in the subject would have a fire fighting system installed. The question then is why they failed to do what they have been installed to do.
The closest answer we can give based on our observation is the lack of maintenance of those systems. In a facility where a fire outbreak is so crucial, maintenance should not be taken as a joke. Reliable experts with a wealth of experience should be mandated with the responsibility of maintaining such firefighting and prevention systems.
For Fire Prevention in a situation like this, our Fire Alarm System would come into play; it is a collection of devices that detects and warns people of the presence of smoke, fire, carbon monoxide, or other fire-related hazards. As the name suggests, a fire "alarm" system warns occupants of the building so they can put out the fire as quickly as feasible. The fire extinguishers for emergency situations would be the next mechanism to go into action. This is crucial in the fight against fire, using first aid. It can be utilized by everyone, is convenient, and is appropriate for any type of facility. Another fire suppression system that can be placed in a building is the Fire Hydrant System. To start, the installation includes a system of pipework that is directly connected to the water supply main to deliver water to every hydrant outlet and is meant to supply water for the firemen to fight a fire, depending on the size of the fire. The water is pumped into the fire engine form and then sprayed onto the fire. Another fire control method is the sprinkler system, which releases water automatically, typically from pipes near the ceiling, to protect a building from fire. And lastly on our list is the FM200, it is a non-flammable gas that is used to put out fires. When used properly, it doesn't harm electronic equipment, is safe for humans to breathe, and may be used in confined spaces. There might not have been a need for firefighters at the incident area, or even in any other facility if all of this had been used. Due to the limitations in the country, it'll be harmful to totally rely on the firefighters.
Furthermore, it's not enough to cover facilities in God's name. In the meantime, preventing fires begins with early detection, which should be achieved through personal awareness, and the installation of automatic fire detection devices at strategic locations throughout buildings.
Emphasis on the installation of Fire Fighting Systems.
As we know, fire is a bad master, it cannot be totally avoided but can be prevented and easily controlled with the right equipment properly installed by experts in this field.
Are you unsure of the kind of fire suppression system that should be installed in your building? At BASSCOMM NIGERIA, we'll not only let you know how big of a risk a fire outbreak poses to your facilities, but we'll also provide you with advice to help you make decisions on what fire fighting equipment to install there. Among installers of fire fighting systems in Nigeria, we are best regarded as the best installer of Fire Alarm Systems in Nigeria.

We hope this was helpful. To request a quote for consultation, send us an email at crm@basscommgroup.com or give us a call at 09037756555.