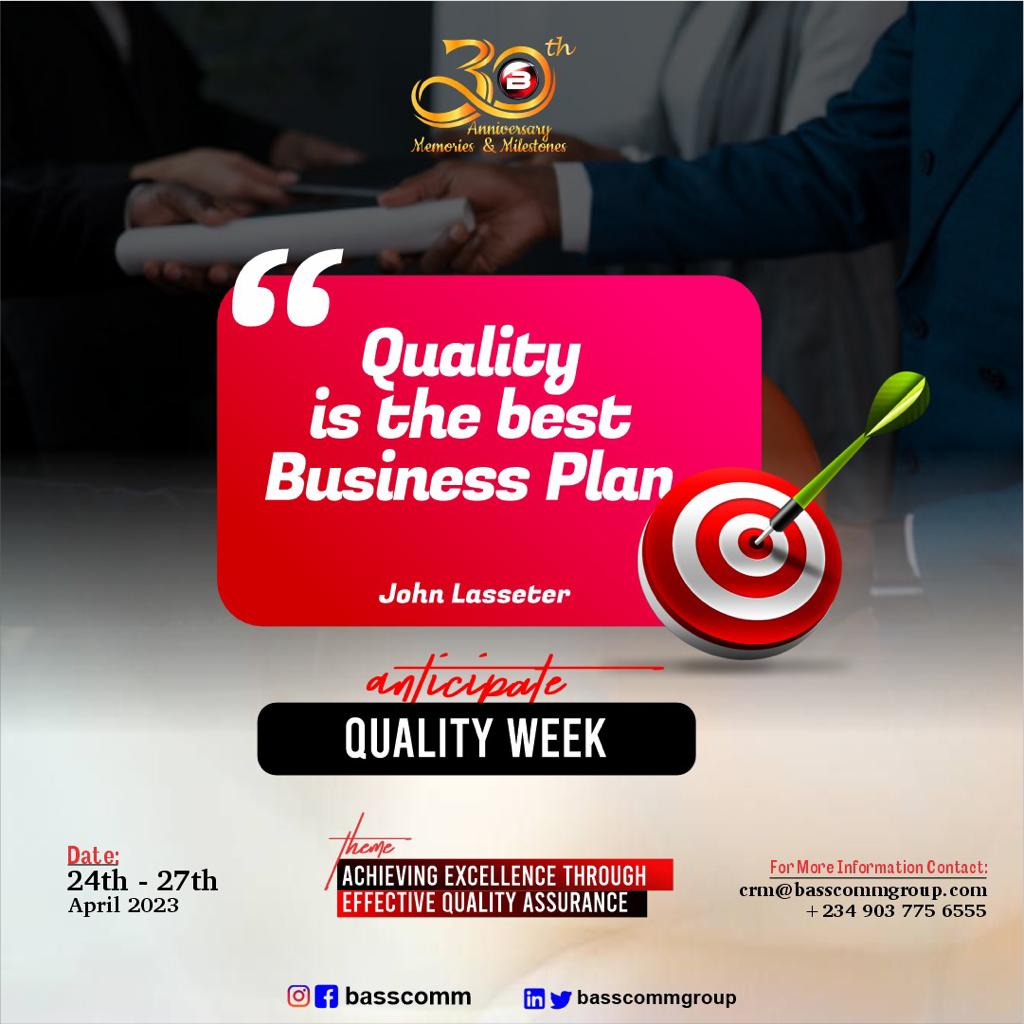 April Event Highlights
To celebrate and reinforce our culture of quality, excellence and continuous improvements, we started a week-long event which we tagged "Quality Week". The theme of the event was "Achieving Excellence Through Effective Quality Assurance" and this was delivered as the main talk on Day 2 of the event by Mr. Olabisi Babafunsho, a skilled HSE Expert.
The team also had and Health And Environment Talk with Engineer Jasper Onyegbu, a member of the BASSCOMM's management team. Here, the team learnt about the various hazards and risks involved in carrying out their jobs and the various ways to mitigate them.
Furthermore, the event provided an opportunity for the various departments in the organization to discuss the various quality issues surrounding them and deliver a presentation on how to do better based on Quality Assurance.
As we strive to exceed customer expectations and achieve operational excellence, the event served as a avenue to showcase the great strides we have made and the exciting prospects that lie ahead. Watch the highlights here.