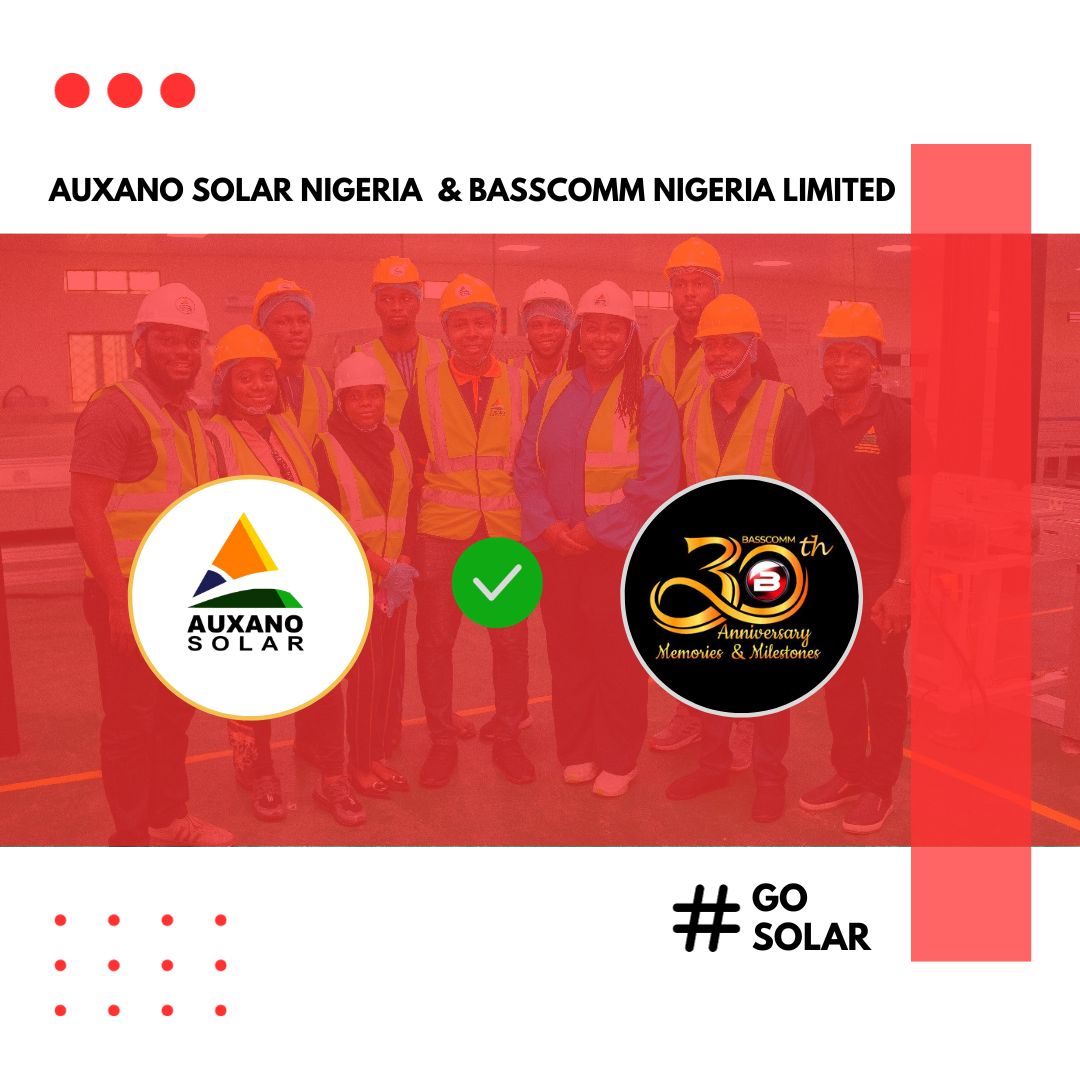 Auxano Solar; A Formidable OEM In The Solar PV Manufacturing Industry
Among the many players in the solar industry in Nigeria, Auxano Solar has emerged as a formidable solar panel manufacturer, leading the charge in the production of high-quality solar panels. With its commitment to innovation, quality, and sustainability, Auxano Solar is not just a manufacturer; but a leader in the transition to renewable energy in Nigeria.
In 2016, Auxano Solar Nigeria Limited emerged as the first locally-owned Solar Panel Manufacturing Plant in Nigeria with 10MW capacity. They have continually served the needy Nigerian energy market and environs with quality solar panels and efficient after-sales support. Today, Auxano Solar is known for its dedication to reducing carbon footprints and promoting a cleaner environment through the widespread adoption of solar energy.
One of the key factors that set Auxano Solar apart is its state-of-the-art manufacturing facility. Equipped with the latest technology and staffed by skilled professionals, the factory boasts a production process that ensures the highest quality solar panels. These panels are designed to maximize energy output while minimizing environmental impact, making them a top choice for residential, commercial, and industrial solar installations.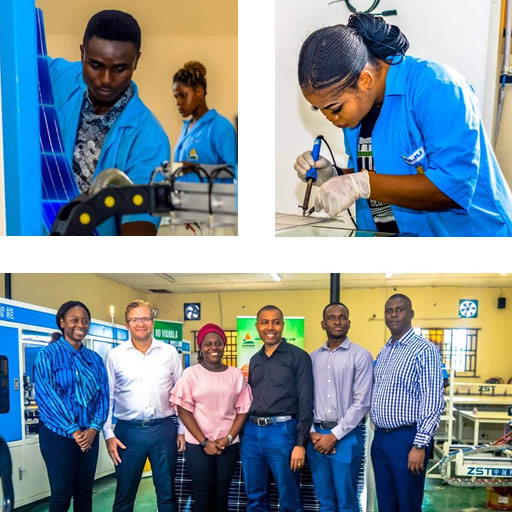 BASSCOMM Nigeria Limited x Auxano Solar: A Valuable Partnership
As a leading supplier and installer of solar solutions in Nigeria, BASSCOMM Nigeria Limited has formed an alliance with Auxano Solar Nigeria Limited as our Original Equipment Manufacturer for solar panels. We strongly encourage quality local production, hence our relationship with ASN. In our years of partnership, we have executed several small and large-scale solar projects using panels from ASN plant amounting to zero glitches.
Our partnership instils in us a high level of confidence when embarking on any renewable energy project because we are assured of quality panels from the direct source. We are also able to carry out these projects at a relatively good price to our customers due to the availability of solar panels and no reason for import charges.
This strategic collaboration has not only strengthened both companies but has also accelerated the adoption of solar energy solutions in Nigeria and across Africa.
Quality and Reliability
Auxano Solar's solar panels are renowned for their quality and reliability. Rigorous quality control measures are in place at every stage of production, ensuring that each panel that leaves the factory meets the highest industry standards. These panels are not only efficient in harnessing solar energy but also durable, and capable of withstanding the harshest weather conditions. Auxano Solar is ISO-certified to back up the quality of the panels.
A Bright Future with Auxano Solar
As the world continues its transition to renewable energy sources, Auxano Solar is well-positioned to play a pivotal role in this journey. Its unwavering commitment to sustainability, cutting-edge manufacturing capabilities, and strategic partnerships make it a formidable force in the solar industry. The organization is making plans to establish a 100MW plant in the coming times and we at BASSCOMM earnestly look forward to this.
The collaboration between Auxano Solar and BASSCOMM Nigeria Limited exemplifies the power of partnerships in advancing the clean energy agenda. With Auxano solar panels, BASSCOMM Nigeria Limited ensures that high-quality solar solutions reach homes, businesses, and communities across Nigeria, contributing significantly to the country's renewable energy goals.
In conclusion, Auxano Solar shines brightly as a formidable solar panel factory, leading the charge in delivering sustainable and efficient solar solutions to Nigeria and West Africa at large.