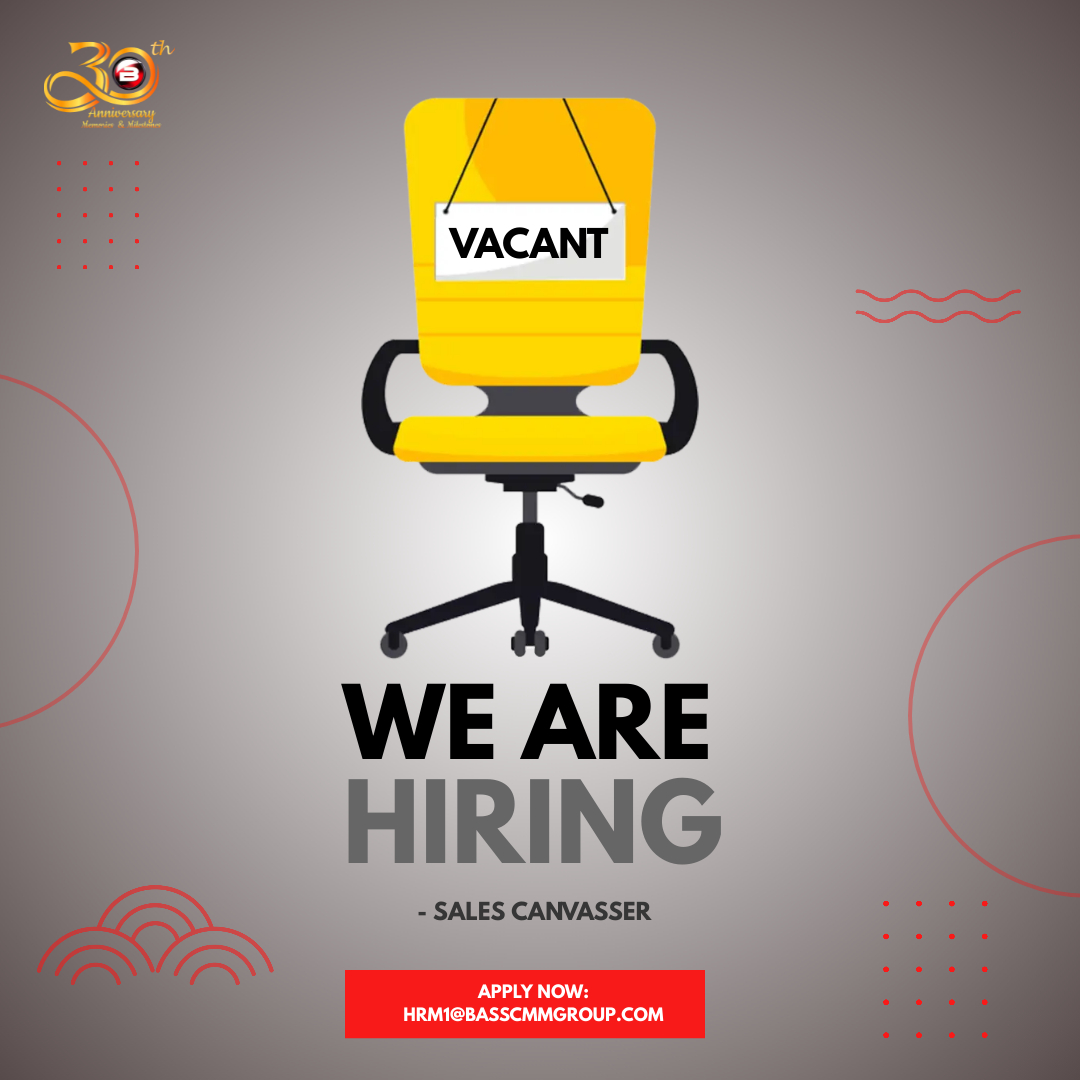 Sales Canvasser (Ghana)
We seek a highly motivated Sales Canvasser to join our team in Ghana. As a Sales Canvasser, your primary responsibility will be to engage with potential customers, promote our products, generate and convert leads to drive sales growth in the region.
Responsibilities:

- Conduct door-to-door or phone canvassing and interact with potential customers to introduce our products and services in Ghana.
- Identify and qualify leads through effective communication.
- Provide potential customers with detailed information about our products, pricing, and promotions.
- Meet or exceed sales targets by converting leads into sales opportunities.
- Collaborate with the team to implement effective strategies for lead generation.
- Maintain accurate records of sales activities and customer information.
- Continuously update product knowledge to address customer inquiries and concerns.
- Participate in sales meetings and training sessions to enhance selling techniques and skills.

Requirements:

- Must be a resident of Ghana.
- Bachelor's degree in Business Administration, Marketing, Engineering, or a related field.
- Minimum of 3 years of previous experience in sales or lead generation and conversion, canvassing, and marketing in the engineering industry.
- Proven ability to build rapport and establish positive relationships with potential customers.
- Strong communication, persuasive and negotiation abilities.
- Self-motivated and target-driven with a passion for achieving sales goals.
- Ability to work independently and as part of a team.
Join our dynamic team and contribute to our company's growth in Ghana. If you are an enthusiastic sales professional with a flair for canvassing, we would love to hear from you!
The application deadline is Aug. 31, 2023. To be considered for this role, please send your updated resume and a compelling cover letter to hrm1@basscommgroup.com. Use the subject line "Application for Sales Canvasser (Ghana) - [Your Name]"