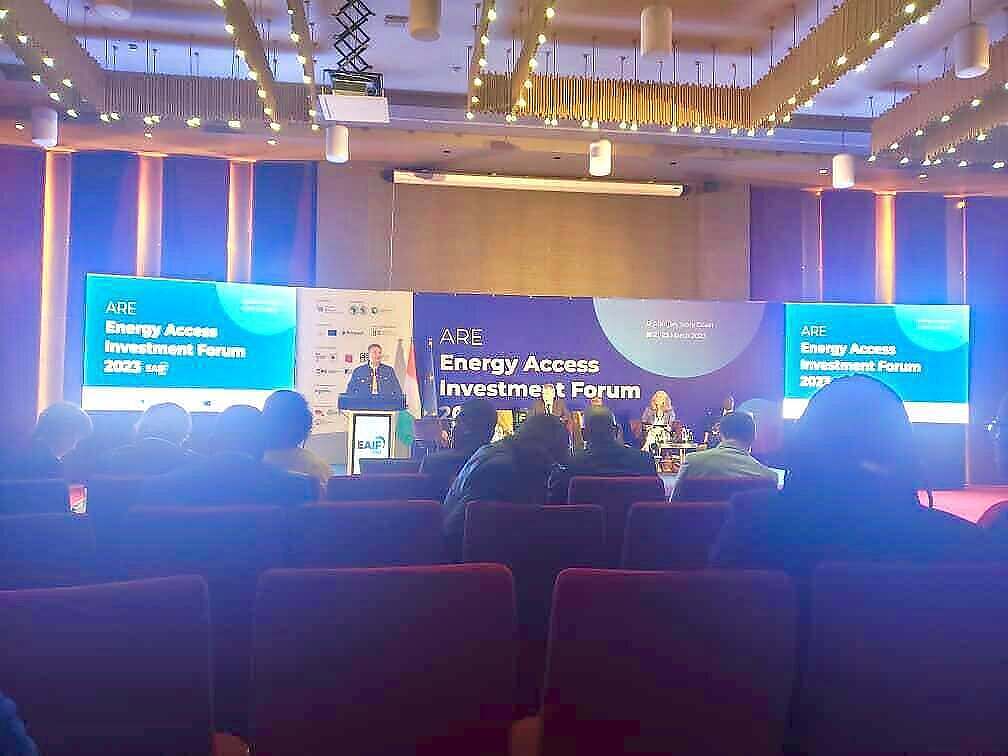 ENERGY ACCESS INVESTMENT FORUM (EAIF) – 2023
The Alliance for Rural Electrification (ARE) organized the Energy Access Investment Forum (EAIF), co-hosted by the African Development Bank and the Sustainable Energy Fund for Africa also supported by GET. Invest and Prospect. The Forum which held on 21-03-23, in Abidjan had our representative from BASSCOMM Nigeria Limited, Mr. Segun Oye was in attendance.
Up to 350 private and public financiers, energy and climate investors, development finance organizations, foreign funding partners, government representatives, and private sector businesses were invited to attend this year's global flagship investment event, in which most of the guests were present.
With the goal to enable and promote business and investor partnerships for the purposes of renewable electrification energy access, economic development, decarbonization, and combating climate change, EAIF serves as the premier annual business and finance event for the decentralized renewable energy (DRE) sector.
Each year, 90 million people in Africa need to be connected to the power grid; these individuals require access to electricity. It takes a comprehensive strategy to achieve widespread electrification. Nevertheless, most panellists concurred that distributed renewable energy (DRE) is among the quickest methods to access electricity.
Distributed renewable energy (DRE) is popular among developers and operators as a means of providing energy access to people, especially in remote and rural areas. The following are some notable insights from the conference:
→ Policy and regulatory support: The Governments must create an enabling environment for DRE through supportive policies and regulations. This includes promoting private sector investments, incentivizing the DRE projects, and removing barriers to entry.
→ Innovative Financing Mechanisms: Innovative financing techniques like the REA/NEP PBG, impact investing, and climate finance can help raise money for DRE initiatives, which are essential to their success.
→ Capacity building: Capacity building is necessary to ensure that DRE projects are properly planned, designed, and implemented. This includes training on technical skills, project management, and community engagement.
→ Collaborations and partnerships: Collaboration and partnerships among stakeholders, including government, private sector, and civil society organizations, are crucial to the success of DRE projects.
→ Community engagement: To make sure that local communities' requirements are taken into account and that they have a stake in the project, DRE initiatives should involve them in planning and decision-making.
In Nigeria, the Rural Electrification Agency has put in place channels and avenues to encourage developers, operators, and EPC companies to access finance for DRE projects. There is also the need to provide a seamless process for companies to access these funding opportunities. BASSCOMM Nigeria Limited is poised to play an important role in promoting the growth and success of the DRE sector in Nigeria by introducing innovative solutions, building partnerships, and providing capacity. For collaboration, please write to us at crm@basscommgroup.com.