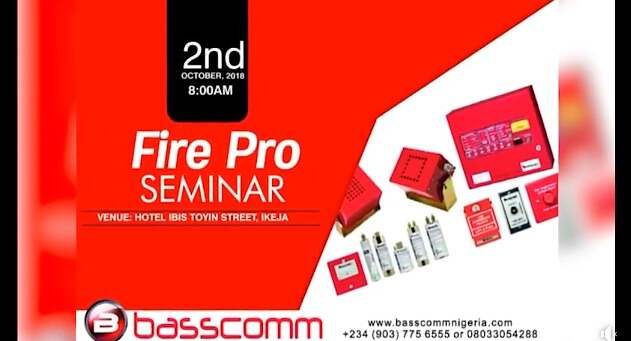 Exclusive Insight into BASSCOMM – FirePro Seminar.
BASSCOMM – FirePro Seminar which took place on 2nd October at Hotel Ibis, Ikeja, Lagos was explicit.
Enjoy this short insight.
Fire Pro Seminar was indeed a success. With the distinguished FirePro expert – Mr George Michael from Cyprus, CEOs and project/facility Manager in attendance, the seminar was explicit!
With 25 years experience in hand, BASSCOMM Nigeria is unbeatable when it comes to providing smart, hi-tech fire solutions for facilities in Africa and beyond.
Among other enlightening fire suppression technologies, we discussed
• Solid Aerosol Forming Compounds
• FirePro Generators
• Applications of Aerosol Fire Suppressants.
• Affordability of Firepro Compared to FM200