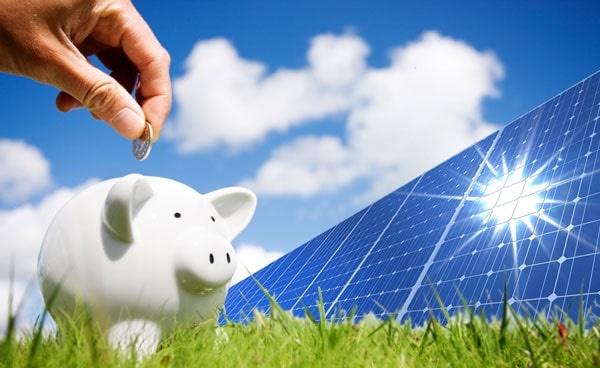 Financing Solar Installations In Nigeria
Applying solar energy is no longer merely a green choice, but also a wise one in today's environment. The secret to sustainable living, lowering your carbon footprint, and lowering your energy costs is solar energy systems. At BASSCOMM Nigeria, we are aware that switching to solar energy may seem like a hefty financial commitment. Due to this, we are thrilled to present our adaptable instalment payment options, which are intended to make switching to sustainable energy more convenient and cheaper than ever.
1. ACCESS TO CLEAN AND SUSTAINABLE ENERGY FOR ALL: We think everyone should have access to clean and sustainable energy. You may take advantage of solar power's advantages by only paying a 30% upfront fee thanks to our instalment payment programs. This means that you can use solar energy without going broke, whether you're a homeowner, a business owner, or an environmentally conscientious person.
2. CUSTOMIZED PAYMENT OPTIONS:
When it comes to financial circumstances, one size does not suit all. To meet your specific needs, we provide a variety of payment arrangements. In order for you to start producing your own clean electricity without stress, our expert staff will collaborate with you to identify the ideal plan that fits within your budget.
3. LOW MONTHLY PAYMENTS:
With our instalment payment options, you can easily budget your monthly payments to cover the whole cost of your solar system. You can start saving money right away because these payments are sometimes less than your regular monthly utility expenses. Additionally, if energy costs rise, your savings will eventually become even greater.
4. NO HIDDEN FEES:
We believe in openness and honesty in all our interactions. There are no hidden fees besides the agreement. You get exactly what you see - a simple, cost-effective route to clean energy.
5. SIMPLE AND PROMPT APPROVAL:
When it comes to safeguarding your energy future, time is of the essence, and we are aware of this. Our installation procedure is quick and simple, guaranteeing that you may start using solar energy as soon as possible.
6. QUALITY CONTROL:
At BASSCOMM, we're committed to giving customers high-calibre solar systems that outlast. With the help of our instalment payment plans, you can spend as much as you want on the best technology while still knowing that you're doing the right thing for the environment and your wallet in the long run.
The instalment payment plans offered by BASSCOMM Nigeria Limited make switching to solar energy more convenient and cheaper than before. By selecting one of our personalized solutions, you can confidently set out on a sustainable journey, knowing that you're making a big contribution to a better and cleaner future. Get in touch with us right now to find out more about our flexible payment options and to become a part of the expanding group of solar-powered enthusiasts who are reshaping the world one panel at a time.
For consultation on solar solutions or to request a quote, please write to crm@basscommgroup.com or call 09037756555.