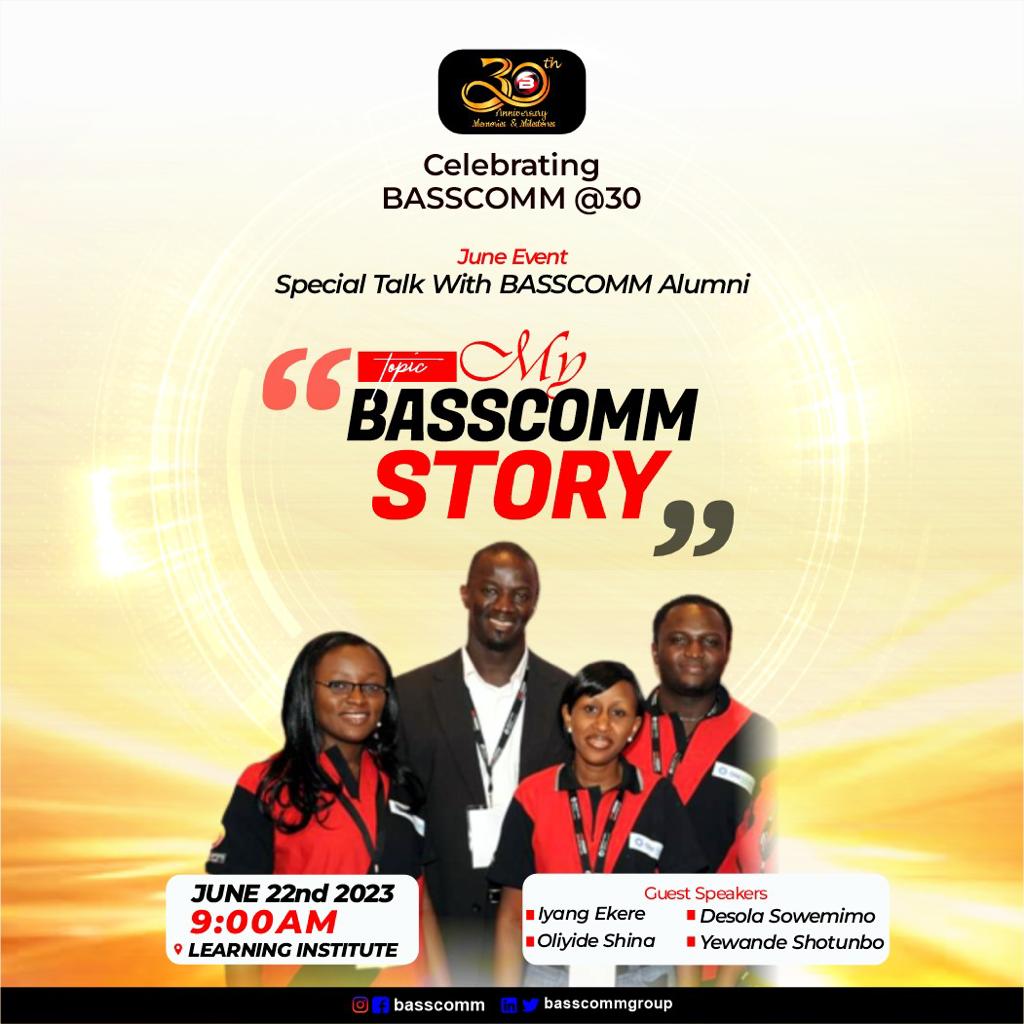 June Event Highlights
The June event was specially organized to provide an atmosphere where past employees, fondly known as Alumni, gather to share their experiences on the topic, "My BASSCOMM Story." This remarkable gathering brought together generations of professionals, all eager to reminisce, reconnect, and pass on their invaluable wisdom to the current generation of engineers.
"My BASSCOMM Story" kicked off with an opening speech by BASSCOMM's CEO, who warmly welcomed the esteemed Alumni. The event progressed with a series of engaging talks, where Alumni took to the stage one after the other, sharing their experiences, accomplishments, and challenges faced during their time at BASSCOMM.
The speakers were:
- Yewande Shotubo
- Inyang Ekere
- Oliyide Shina
The talks spanned a wide range of topics, from groundbreaking projects that pushed the boundaries of engineering to life lessons learned through teamwork and perseverance. Alumni from diverse backgrounds and positions within BASSCOMM took turns, each providing unique insights into their respective journeys.
Seasoned veterans, who had witnessed BASSCOMM's growth from its humble beginnings, shared stories that resonated with both newcomers and experienced engineers. They emphasized the importance of maintaining core values, cultivating a strong work ethic, and nurturing a supportive work culture. Their words of wisdom transcended generations, leaving a lasting impact on all who were present.
Conclusion:
"My BASSCOMM Story" proved to be more than just a gathering of former employees; it was a celebration of the rich history and shared experiences that had shaped BASSCOMM into what it is today. The event was a reminder of the strong bonds forged at BASSCOMM and the lasting impact the company had on the lives of its employees as we celebrate three decades.
Click to watch the lessons learnt from staff