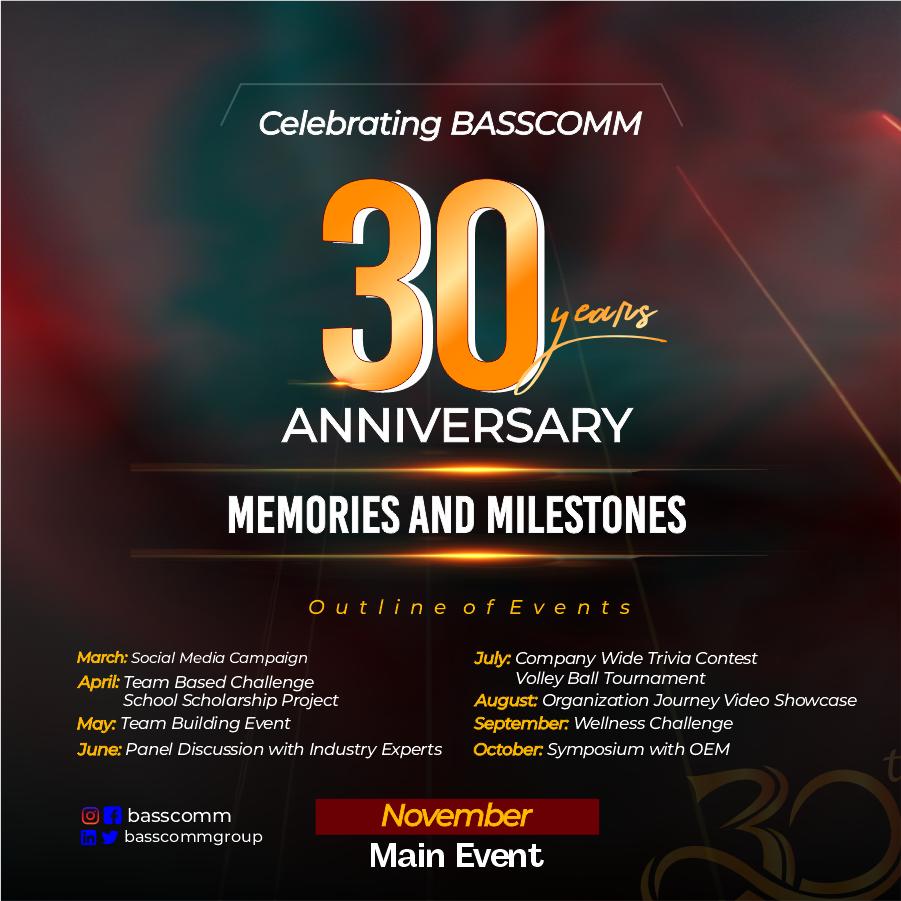 March Event Highlights
With great excitement and pride, BASSCOMM Kickstarted her 30th Anniversary monthly events in March. We realize that three incredible decades of dedication, hard work, innovation and customer satisfaction cannot go without celebration. We also acknowledge the fact that our 30th year could not have happened without our prestigious clients, hence we decided to embark on a journey of exploring Memories and Milestones.
Watch the video launch here
This was initiated by a social media campaign on all our social mediums with the hashtags #BGmemoriesandmilestones and #BASSCOMMAT30. Staff and clients posted the announcement of our 30th anniversary by sharing the ecards on their social platforms. Quickly followed was the unveiling of the 30th Anniversary logo.
It is a new Milestone for BASSCOMM and we are excited to share this with the world. Please join us in our monthly events as we celebrate and stay tuned for updates.