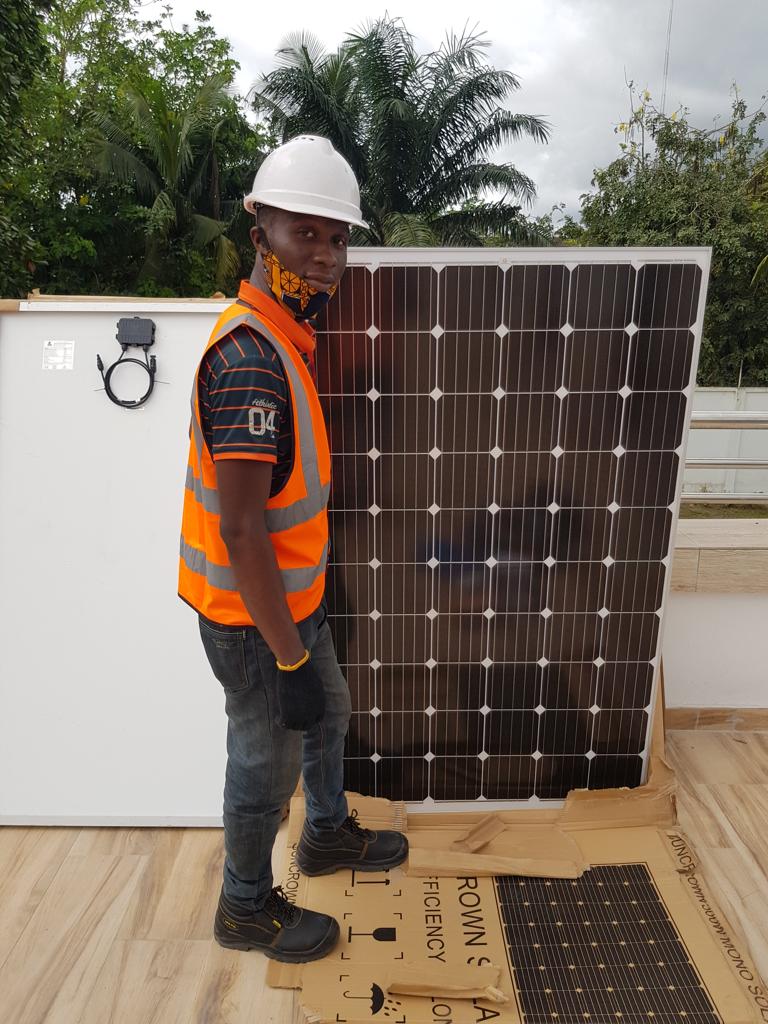 The Best Installer of Solar Systems in Nigeria - BASSCOMM
In a world that's rapidly embracing sustainable energy solutions, solar power has emerged as a beacon of hope. As Nigeria seeks to harness its abundant sunlight, the demand for reliable solar system installers has surged. Are you looking for reliable and efficient solar system installers in Nigeria? Look no further than BASSCOMM! We are your trusted partner in bringing clean and sustainable energy solutions to homes and businesses across Nigeria. With years of experience and a proven track record, BASSCOMM stands out as the leading choice for solar system installations in the country.
Why Choose BASSCOMM for Solar System Installation in Nigeria?
1. Expertise: With a team of highly skilled technicians and engineers, BASSCOMM brings unmatched expertise to every solar installation project. Our years of experience in the industry enable us to design and implement tailor-made solar solutions that meet your specific energy needs. We are regarded as one of the top solar companies in Nigeria. Here is a view of our most recent residential installations:
Installation of a 5KVA Solar System for Mr Moses
Installation of a 3.5KVA Solar Solution for Dr Hassan at Ijebu Omu.
2. Quality Components: We understand that the reliability and performance of solar systems depend on the quality of the components used. At BASSCOMM, we source only the highest quality solar panels, inverters, batteries, and other system components to ensure the longevity and efficiency of your solar setup. We have a formidable relationship with Auxano Solar, a local Manufacturer of Solar Panels in Nigeria and Growatt energies.
3. Customized Solutions: No two energy needs are the same. That's why we take a personalized approach to every project. Our team conducts thorough energy assessments to determine the optimal system size and configuration for your requirements, maximizing your energy generation and cost savings and providing solar energy solutions.
Currently, we have customized solutions with instalment packages. Click here to view
4. End-to-End Service: BASSCOMM takes care of the entire solar installation process, from initial site assessment and system design to installation, monitoring, and maintenance. We value your time and investment. BASSCOMM prides itself on delivering projects on time and with the highest level of professionalism. Our installation process is streamlined to minimize disruptions and ensure a smooth transition to solar energy.
5. Proven Track Record: With a portfolio of successful installations across Nigeria, BASSCOMM has earned a reputation for excellence and is the best solar installation company. Our satisfied clients stand as a testament to the quality and reliability of our services. Here are some of our installations:
- 5KVA Installation at Nicon Estate, Lekki, Lagos
- Ominiagro Mini Grid Installation
6. Sustainable Impact: Choosing BASSCOMM for solar installation goes beyond just acquiring an energy source. It's a step towards a sustainable future. Solar energy reduces carbon footprint, lowers electricity bills, and contributes to a cleaner environment.
At BASSCOMM, we are committed to transforming the energy landscape in Nigeria through top-notch solar installations. Join us in embracing a greener and more sustainable future. Contact BASSCOMM today for a consultation and take the first step towards harnessing the power of the sun! We are your reliable solar installers.
Contact Information:
Telephone: 09037756555 or 09138452783
Email: crm@basscommgroup.com