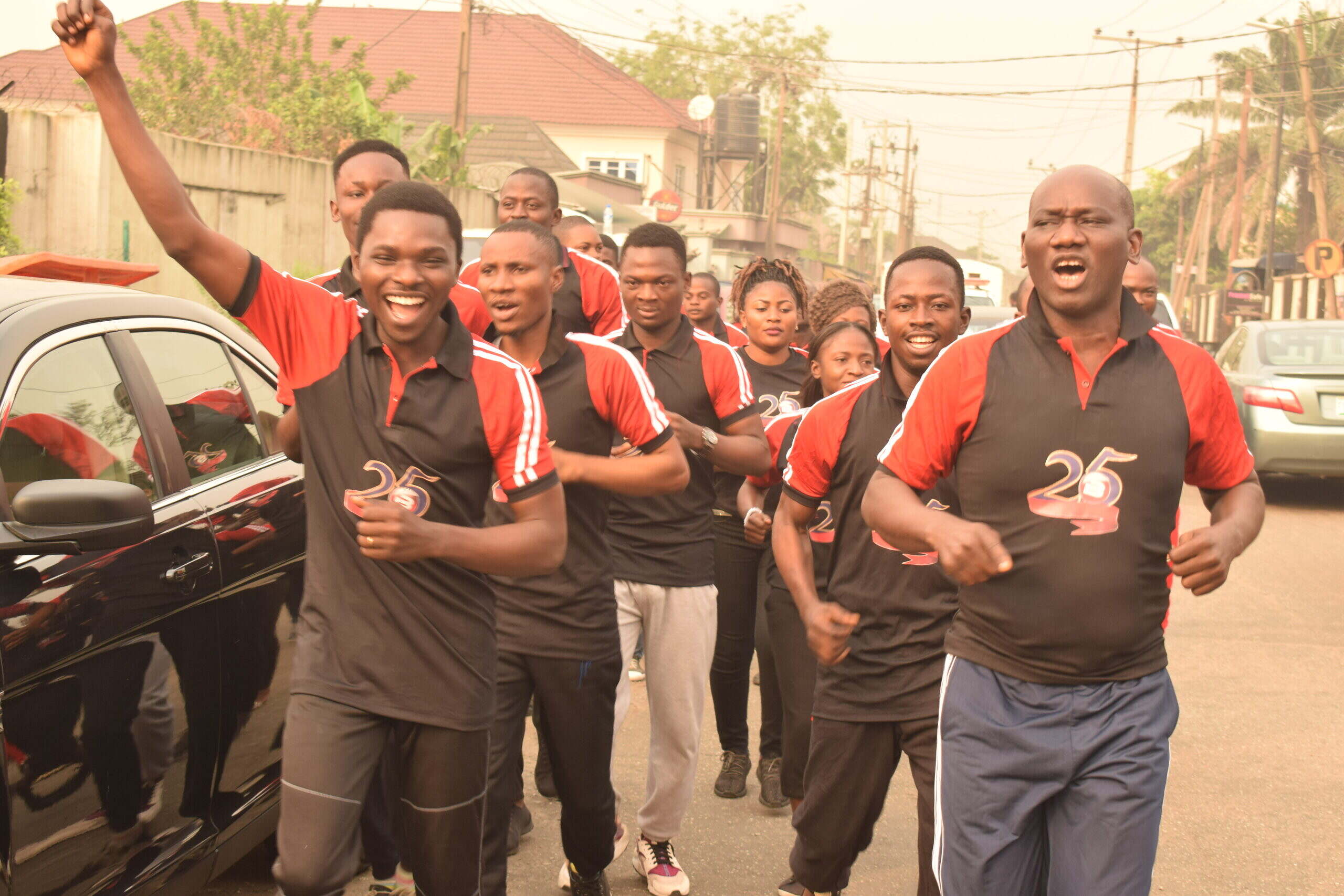 BASSCOMM Also Cares About Physical Wellness
In celebration of our tremendous growth in our chosen market, we have decided to celebrate our 25th anniversary in grand style. Starting with a body fitness session where we trained our staff members on how to take care of their physical bodies.
We were taught by an exceptional expert in body fitness. Some of what were discussed are:
Your body spends energy in three ways: digesting food, exercising and maintaining body functions..
While dieting, a reduced calorie intake will lower your metabolic rate, which will delay weight loss.
Moderate exercise can provide antioxidant protection and promote blood flow, which can protect your skin and delay signs of aging.
The Chief Executive Officer was not left out"Leadership is not about titles, positions or flowcharts. It is about one life influencing another."
― John C. Maxwell
The C.E.O in the person of Demola Onanuga was a great inspiration during each session. He let the team from jogging to Aerobic and relaxation sessions; creating a nostalgic atmosphere. We endorsed a known fact that he has invested same energy in the vision of becoming the number 1 engineering solutions provider in Nigeria. Therefore with a pleasure do we invite you to celebrate with us on our 25th year of providing smart and innovative engineering solutions.
Our innovative techniques and 24/7 availability make us more than a contractor but an inspiration hub. We are BASSCOMM Nigeria…solutions that work!